I'm guessing GoDaddy has more on their plate today than worrying about branding. If you've missed the news, the domain registrar suffered an attack that took down a pretty sizable chunk of the Internet.
I haven't been a huge fan of the service for a number of reasons. The previous owner/president holds some pretty outspoken political views that he has injected into the corporate politics in a way I never felt was appropriate. What always bugged me most, though, was their marketing. They embodied the old school idea that tech folks were men. All of their big campaigns include half dressed women doing little but be half dressed.
As a result, while I followed the story today I had trouble finding an article that didn't include a photo from one of those campaigns…lots of models unzipping their shirts while the company desperately tried to reassure customers that they were on top of a difficult problem.
It was bizarre, but it was absolutely the image the company had created for itself.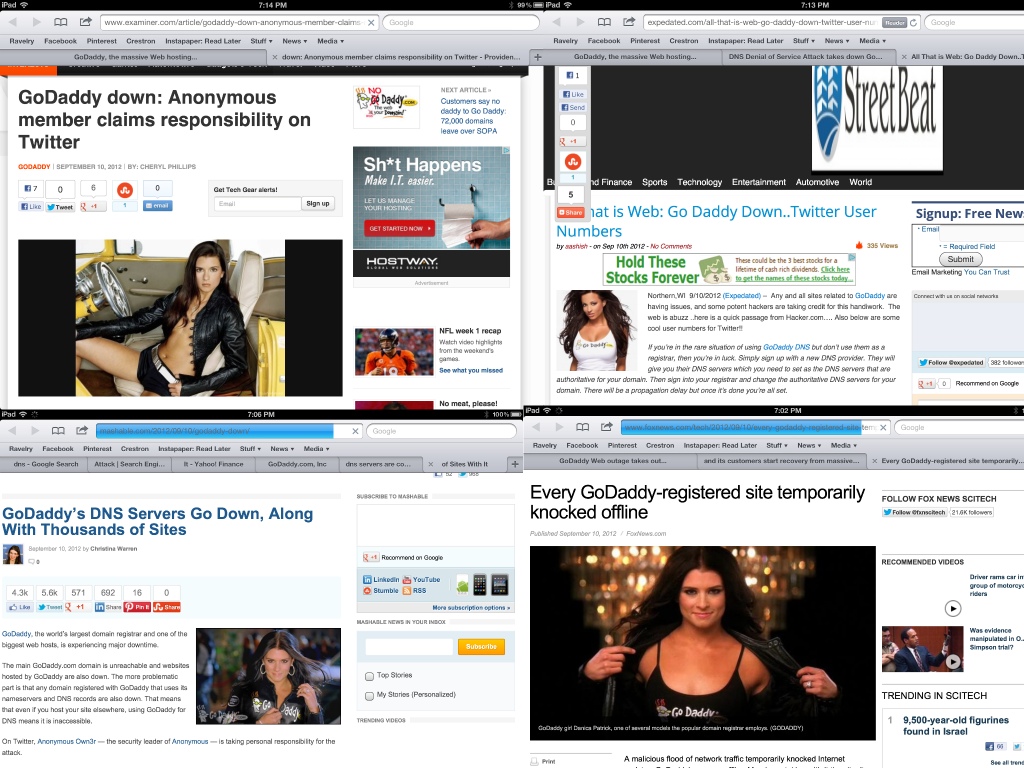 On the one hand, it was entertaining to see the PR spin undermined by the company's sex kitten persona. On the other, so very frustrating that we are still here in the tech world.
When the DNS dust settles, I would hope that GoDaddy takes a hard look at how their self created identity hurt their ability to deliver credible information during a crisis.
Do better.